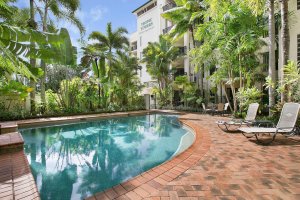 Take a trip to the beautiful Cairns, a fantastic place to bring the entire family. With various fun activities and a wide range of children's playgrounds, kids will surely love a family holiday in Cairns.
When you say Cairns, two places come in mind. First is the Cairns Esplanade Swimming Lagoon, a massive crystal clear salt water swimming sanctuary. This man-made pool is 4 hectares and is able to accommodate 1000 people at the same time. If you're bringing the kids for a swim, there's no need to worry because this artificial pool is totally safe for everyone. A disability access is available and located at one of the pool ends. Not to mention, two lifeguards are present during the day. While one is keeping watch the other is patrolling around. Come night, an on-site security is readily available.
Besides swimming in this fantastic lagoon, you can relax and lay down a beach towel or two on the soft green grass. If you're hungry, there are a number of restaurants and coffee shops nearby. Better yet, gather the family and enjoy a feast. You can use any of the 12 BBQ facilities which are cleaned daily to cook your food. There are also picnic tables around the area where you can have a proper meal.
The second place that comes to mind especially when kids are around is Muddy's Playground, one of the best children's playgrounds in Australia. Located just a few walk north along the boardwalk, Muddy's Playground is the perfect place to keep the kids of any age amused for hours.
The playground is divided into three sections targeting a specific age group. Each section offers a variety of playground equipment such as flying fox, play houses, rope bridges, see-saws, slides, and storytelling areas. It is safe and well protected from the heat of the sun.
While kids are enjoying, the parents can rest or have a chat with their friends, relatives, or other parents at the large café or at the seating area conveniently located in the middle of Muddy's Playground.
Need a family friendly Cairns accommodation? Tropic Towers is the perfect choice as it's just a few streets away from Cairns Esplanade and offers Cairns holiday apartments for families. Book now at http://tropictowers.etourism.net.au/