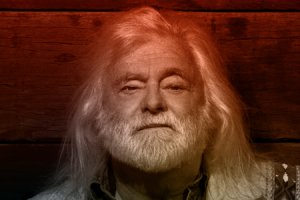 Catch Brian Cadd on Friday 22 March at Tanks Arts Centre.

Award-winning singer, songwriter, and talented producer Brian Cadd is a music icon. This legendary singer and piano player still has it even when compared to today's retro-pumped music business. He is as bold and creative as ever.

Brian Cadd kickstarted his career with two of the most loved bands of their day, The Groop and Axiom. His groups made hits songs, but even when he went solo, Brian remained as popular as ever with hits like Ginger Man, Alvin Purple, Let Go, and many more.

Brian has also written for Joe Cocker, Ringo Starr, Little River Band, John Farnham, Glen Campbell, Bonnie Tyler, and The Pointer Sisters. A high point of his career was when he was inducted into the 2007 ARIA Hall of Fame.

Recently Brian returned to h Nashville to record an album with producer Mark Moffatt. Brian has embraced the musical culture and connections of Woodstock NY.

Brian is first and foremost a live-in-concert performer. He has performed in large stages and played to sold-out crowds. He performs with his unique style of humorous, age-ist anecdotal and interactive rock- n-roll.

Catch Brian Cadd at Tanks Arts Centre on March 22.

Our Cairns Holiday Apartments is close to Tanks Arts Centre.

Our apartments are comfortable. We have one bedroom apartments and two bedroom apartments which feature air-conditioning, a full kitchen, WiFi, washing facilities, and many more.

You're welcome to use our swimming pool and spa. Throw a barbecue party using our barbecue facilities. Let our tour desk staff help you with your travel plans. Use our WiFi to keep informed. Explore the wonderful Cairns attractions and have a delightful Cairns holiday with your loved ones. Don't miss out on the Cairns events and attractions.

For booking information, please go to https://www.tropictowers.com.au/apartments.