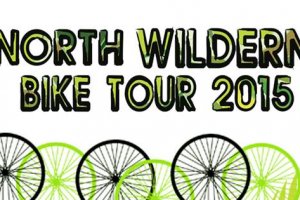 Biking enthusiasts unite for the Far North Wilderness Bike Tour 2015. This amazing biking adventure starts at beautiful Mission Beach. After soaking up some North Queensland beach magic, the cyclists make their way through the spectacular scenery inland from Mission Beach through Silkwood to Mena Creek. On the last day, keep the current route through the challenging climbs of the Bridle Creek Road. However, there's also an easier option along the highway and then Clohesy River Road. Both are incredibly scenic, and still finish with an amazing downhill glide into Cairns on the Lake Morris Road. Whether you're an experienced cyclist or just a beginner, you are welcome to join. Enjoy the amazing sights and the challenging ride.
The Tour is an eight day, fully catered, self-paced bike tour which is the ultimate way to explore the beautiful World Heritage listed rain forests, woodlands, waterfalls, and mountains that this region has to offer. Instead of joining a tour, just go on the Far North Wilderness Bike Tour. See Cairns at your own pace. Get up close and see the majestic sights, interesting flora and fauna. Feel one with nature as you ride through the rainforests, woodlands, mountains and beautiful surrounds.
Far North Wilderness Bike Tour 2015 will be from 26 Sept 2015 - 3 Oct 2015 in Cairns, QLD.
If you are planning to go to this event, you'll be glad to know that our Cairns Holiday Accommodation is located in Cairns.
We offer a great selection of apartments. Choose from our one bedroom apartment, two bedroom apartment and two bedroom apartment with disabled facilities. Our room amenities include air-conditioning, ceiling fans, a fully equipped kitchen, laundry facilities, broadband internet and WiFi access, bed linen and towels, free cable TV, flat screen TV and others. Our two bedroom apartment is especially equipped for disabled people.
Our guest facilities include a swimming pool and spa, barbecue facilities, car parking, on site management, tour desk and WiFi.
For booking information, please visit http://tropictowers.etourism.net.au