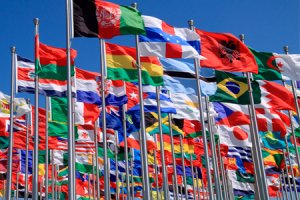 Don't miss the Harmony Day Festival on Sunday 28 April at Tanks Arts Centre.

Harmony Day Festival is a free community event to commemorate Harmony Day 2019.

Cairns Regional Council in collaboration with the Multicultural Service Providers Network bring you the Harmony Day Festival.

Harmony Day honours Australia's cultural differences and is about acceptance, mutual respect and a sense of being included. It is a time for Australians to promote cultural diversity and learn more about each other's cultures.

There will be stalls that share information, community entertainment, and live performances, as well as Tanks Monthly Market day program. Bring your family and enjoy an exciting day for everyone to enjoy. Don't miss the festival on April 28 at Tanks Arts Centre.

Our Cairns Holiday Accommodation has a great range of apartments for you to choose from. Our apartments are spacious and comfortable. Choose from the one bedroom, two bedroom, and two bedroom apartment with disabled facilities. Our room amenities feature a kitchen, air-conditioning, ceiling fans, laundry facilities, WiFi access, bed linen and towels, free cable TV, and a flat-screen TV. Feel free to use our WiFi to be connected. Ready flavourful meals in the kitchen. Our two bedroom apartment is specially equipped for disabled people.

Feel free to use our guest facilities. Our guest facilities include a swimming pool and spa where you can soak and relax. The barbecue facilities are available for hosting barbecue parties. Car parking keeps your car safe. Our on-site management and tour desk are always ready to help you with requests. Use our WiFi to book transport. Enjoy a fantastic holiday with your family and friends.

Visit Cairns and explore the spectacular sights such as The Great Barrier Reef and Daintree Rainforest. Be sure to include them in your plans and check them off your bucket list.

For more information, go to https://www.tropictowers.com.au/apartments.