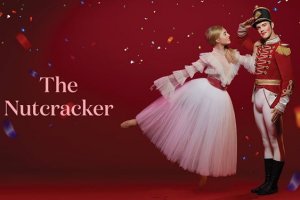 Enjoy a Christmas Holiday in Cairns with Tropic Towers
Start looking forward to December by booking a memorable Christmas holiday in Cairns, which offers a whole host of exciting things to see and do from the end of November to Christmas Day!

Cairns Christmas Lantern Parade, Carols by Candlelight and Christmas dining at The Pier are just a few ways you can have a Christmas to remember in Cairns this 2019, and our Cairns holiday apartments at Tropic Towers provide a location that will put all the unmissable Christmas festivity at arm's reach.

Situated near Cairns Esplanade, we offer affordable one and two-bedroom Cairns apartments self-contained with all the comforts of home. Book with us today and be all set to enjoy these exciting events and things to do on your Cairns Christmas holiday:
Christmas Lights Switch On and Cairns Lantern Parade
Held on the last night of November, Cairns Christmas Lights Switch On and Lantern Parade is a fantastic experience that sees Cairns Esplanade light up for the first time. Join the crowd as the mayor - and Santa - switch on the lights, complete with carolling, festive stalls and food vendors to enjoy along the boardwalk.

Grab a lantern and join the parade! After the official lighting, take part in the annual Christmas lantern march from Fogarty Park to Esplanade Plaza. If you miss it, don't worry, as Cairns Esplanade will keep up the festivity throughout December until Christmas Eve.
The Nutcracker at Cairns Performing Arts Centre
Catch a festive show in Cairns this December with The Nutcracker at Cairns Performing Arts Centre. Coming for one date only, this exceptional performance by FNQ Dance Academy will feature lavish costumes, stage sets and seamless choreography - for fans of the popular Christmas ballet, this performance is not to be missed.

Starring over 300 FNQ students, this is The Nutcracker like you've never seen before. Don't miss it with two performances at CPAC - a 5-minute drive from our Cairns city apartments - on December 1.
A Very Kransky Christmas in Cairns
The Kransky Sisters are coming to Cairns this Christmas with their sought-after annual show, A Very Kransky Christmas. This upcoming comedic performance is The Kransky Sisters at their best, offering hilarious Christmas anecdotes and all your favouthat you might imagine.

If you're yet to see A Very Kransky Christmas, get ready to laugh with a single evening performance at Cairns Performing Arts Centre on December 6.
Carols by Candlelight 2019
Alongside Christmas on Cairns Esplanade, Carols by Candlelight is one of the best ways to soak up the Christmas spirit in Cairns. This annual event gathers all in Fogarty Park near Cairns Esplanade, where live carolling, fireworks and an incredible atmosphere provide an evening in Cairns you won't forget.

In Cairns' most popular park, join local choirs, school bands and dance groups for a magical evening of Christmas carols. It's free to attend with a dazzling fireworks display to close, so make sure you're there to see it on December 8.
The Best Christmas Pageant Ever
After Carols by Candlelight 2019, the Christmas festivity continues in Cairns with The Best Christmas Pageant Ever - a brand new open-air production by Box Jelly Theatre Co.

In just a 2-minute drive from our location at Tropic Towers Apartments Cairns, head to Munro Martin Parklands with a picnic blanket for this exclusive family-friendly show in December, which is sure to be a blast for the kids with a hilarious story following a Christmas pageant gone wrong. Don't miss this heartwarming night out for the whole family on December 14.
Christmas Dining in Cairns
Christmas isn't complete without a Christmas feast, so during your stay in our Cairns accommodation apartments, grab the opportunity to dine in some of the best restaurants in Far North Queensland. Find a broad choice on Cairns Esplanade where you can tuck in with a view of the ocean, or head to The Pier Cairns for award-winning fine dining on the marina.

Our location is also near the leading shopping centres in Cairns - ideal if you're looking to shop in style this Christmas. Pick up gifts at Cairns Central Shopping Centre - a 5-minute drive away - or visit Orchid Plaza and DFS Galleria Cairns, which both offer an equally thrilling shopping experience within a short walk from The Pier.
Our Cheap Cairns Holiday Apartments
Prepare for a tropical Christmas in Cairns with our Cairns city accommodation at Tropic Towers. Ideal for couples and families looking to enjoy Christmas in a new location, our cheap one and two-bedroom Cains apartments near Cairns Esplanade offer a home away from home near the best things to do in Cairns, including the above events and the most sought-after family attractions in the Cairns CBD.

From the minute you arrive, spread out in a spacious open-plan living area, complete with cable TV, free WiFi and sliding door access to a large private balcony. Have everything you need with a fully equipped kitchen and enjoy the added convenience of laundry facilities within your apartment.

For up to 3 guests, our one-bedroom apartment features one comfortable Queen-sized bed, while our two-bedroom standard and disabled-friendly apartments can accommodate families and groups of up to 5 guests with one Queen-sized bed and two single beds.
Save Today - Book with Tropic Towers Cairns
Christmas is not far off, so make sure to start planning your Cairns holiday today. To save on your stay at Tropic Towers, don't forget to book directly with us, where we offer the best price guaranteed on both our one and two-bedroom fully self-contained Cairns apartments.

With our accommodation, you'll also get to take advantage of onsite guest facilities that include a resort-style outdoor swimming pool, a heated spa and barbecue area set inside lush tropical gardens.

View our direct booking rates today - visit Tropic Towers Cairns.